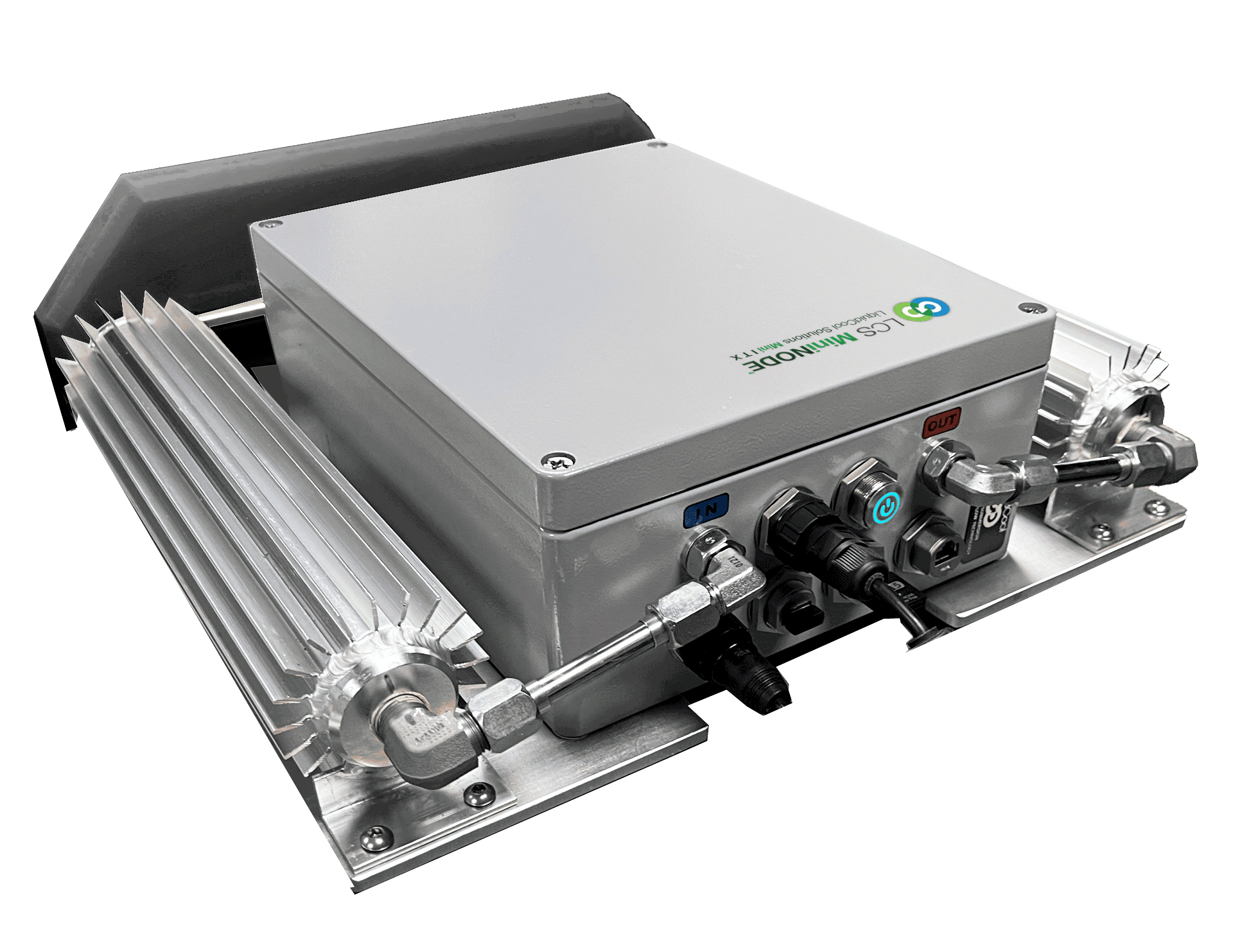 LiquidCool-ing Performance
+ SEALED Protection

LiquidCool TOTAL IMMERSION with Directed Flow – IIoT | HARSH ENVIRONMENT | EMBEDDED
The LCS MiniNODE™ creates a platform for computing in dusty, dirty, wet, salty, acidic, or any environment that typically shortens electronic reliability and life, or in environments so harsh that computer operation is prevented altogether.
LiquidCool's patented Total Immersion w/Directed Flow technology makes this possible by creating the ideal operating environment for electronics inside of a sealed and liquid-filled chassis – cool liquid is circulated into the chassis and directed first to the components that produce heat – the hot liquid is circulated out of the chassis where the heat is dissipated to the outside air.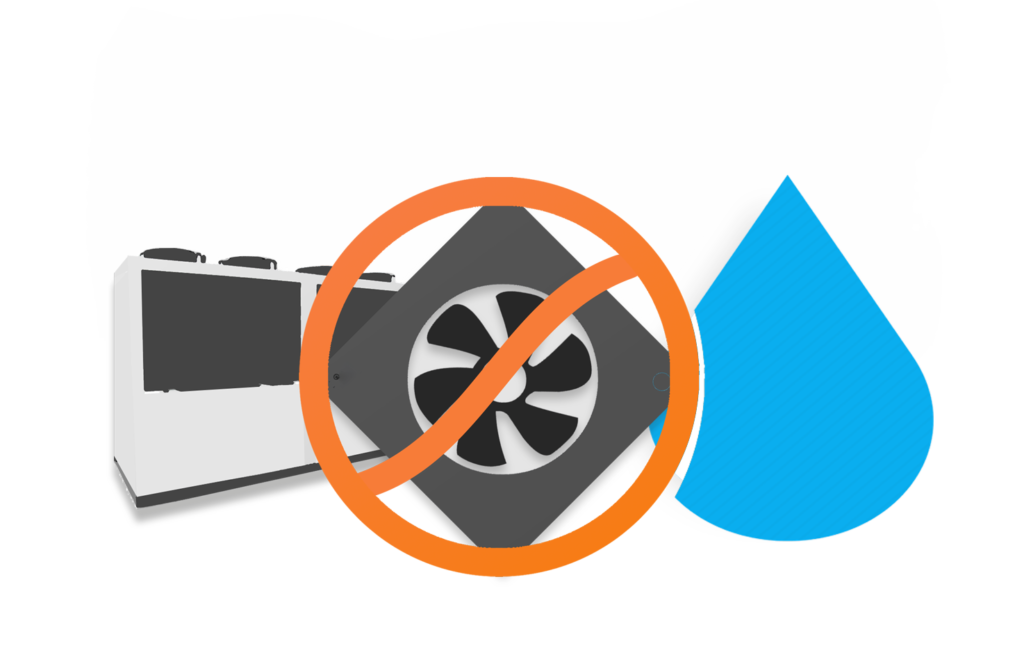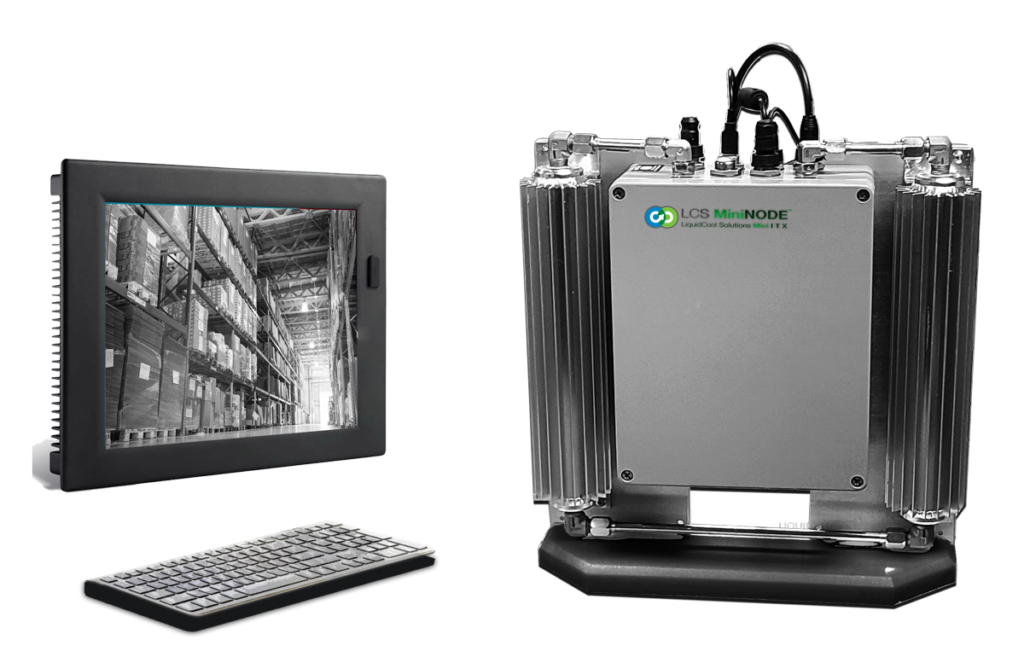 INDUSTRIAL STRENGTH COMPUTING
Reliable, Efficient, & QUIET
FAN-FREE / AC IS NOT Required
SEALED SYSTEM Protection (IP67)
Customize MIN ITX COMPATIBLE
TECHNOLOGY REDUCES Electronic Failures
SEALED HIGH PERFORMANCE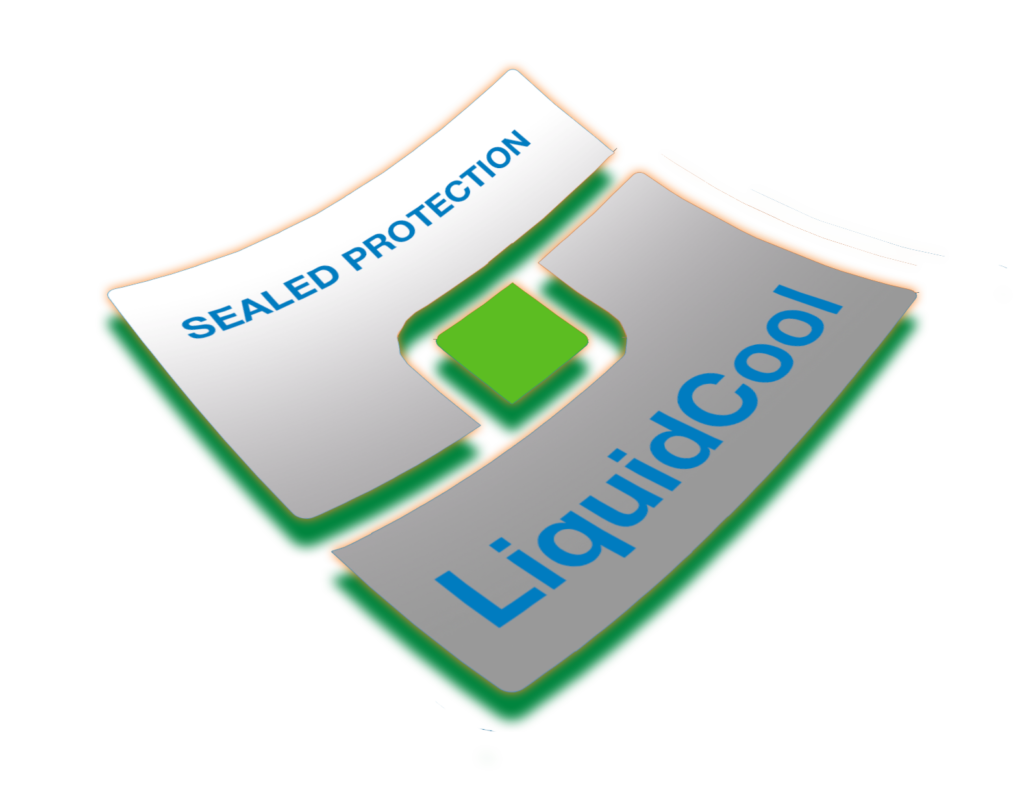 Unlike sealed systems that are limited in performance because they rely on air to move heat, the LCS MiniNODE's immersion-cooled design allows for high performance/power configurations. A variety of heatsink options are available. The type and size of heat exchanger required depends on the amount of heat generated by the computer or server system and the ambient temperature of the MiniNODE's installation location. The LCS MiniNODE shown at approximately 180Watts is passively cooled using external radiators – waste heat is exchanged by convection.
LCS LAB VIDEO \ SEALED SYSTEM IN WATER TANK W/FISH
FORM FACTOR

Thin Mini-ITX
6.7-in x 6.7-in / 17cm x17cm

FLUID VOLUME

1 GALLON(about) LiquidCool's engineered SINGLE-PHASE dielectric heat transfer fluid is non-hazardous, eco-friendly, and never needs to be replaced.
POWER SUPPLY

180-250W / 19VDC
external brick | 120VAC INPUT
COOLING – PASSIVE

LiquidCool Solutions – Patented Total Liquid Immersion w/Directed Flow(TIDF) technology cools and protects components without fans.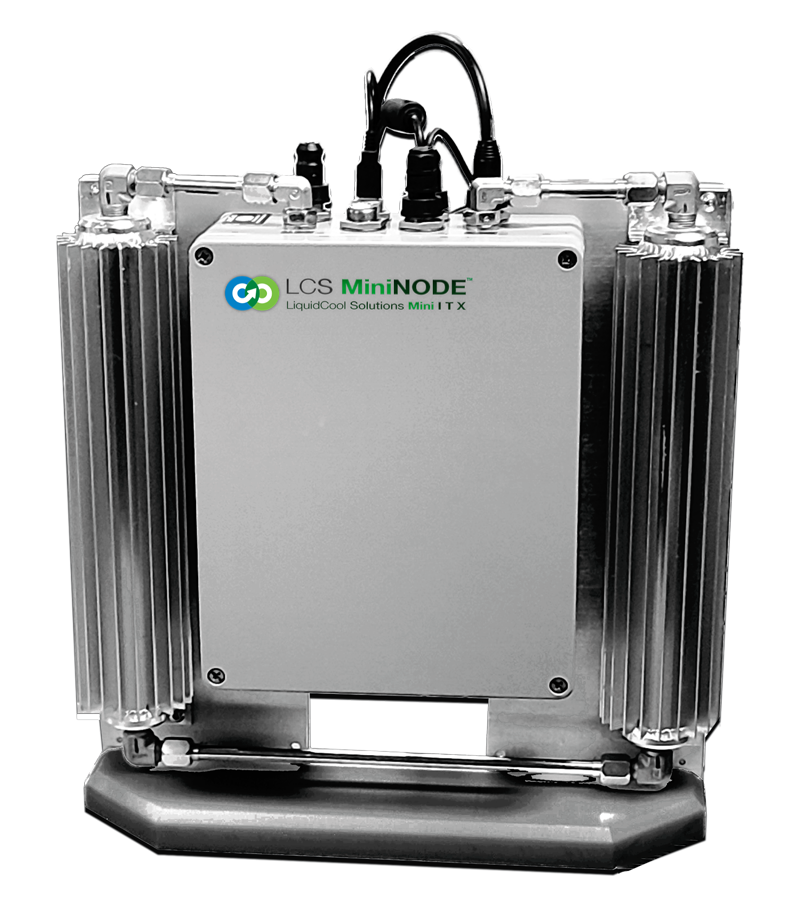 DIMENSIONS – CHASSIS w/HEX

W 16in. – 40.6cm. | D 18in. 45.7cm. | H 4.5in. – 11.4cm.
I / O

Motherboard dependent HDMI, USB3, RJ45, POWER, Cool fluid in, Warm fluid out
CHASSIS

Rugged sealed (IP67) enclosures protect electronics from oxidation, corrosion, dust, dirt, salt, humidity, and ESD.
WET WEIGHT

25 POUNDS (about)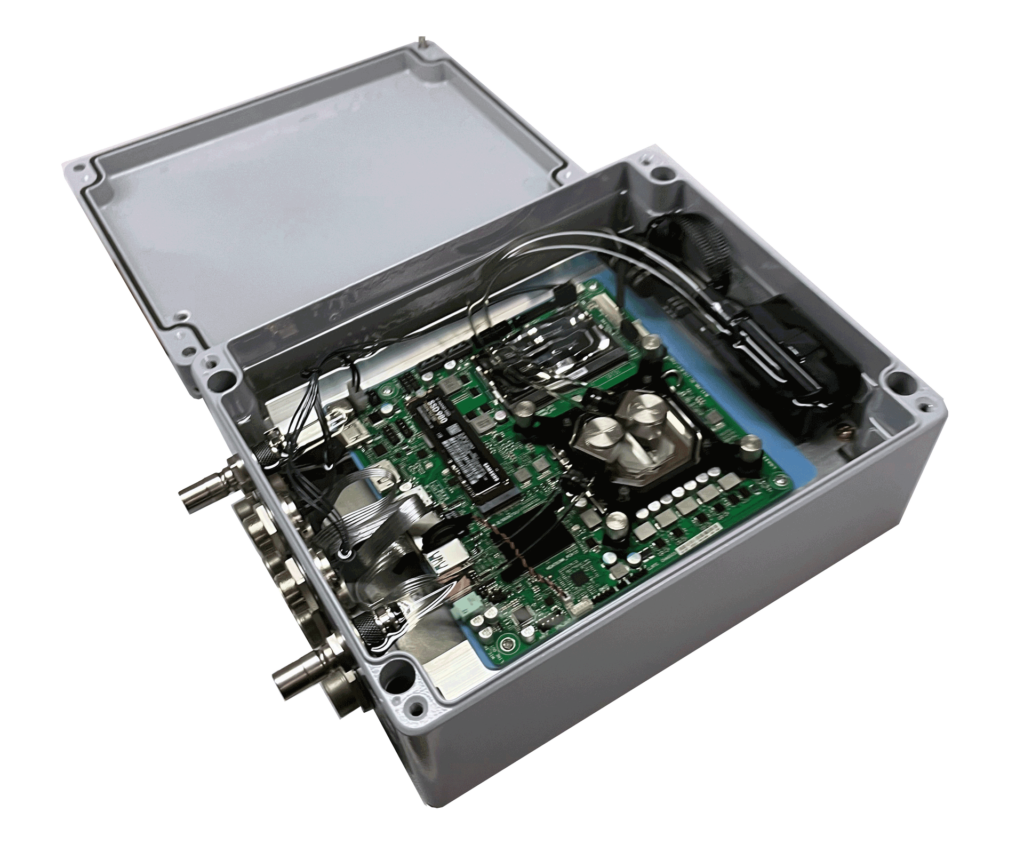 RECENT SYSTEM CONFIGURATION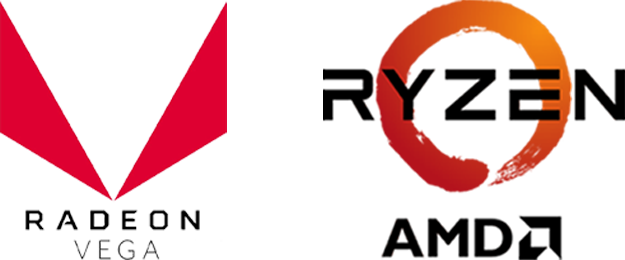 CPU
AMD Ryzen™ 5600G
3.9 – 4.4 GHz
w/Radeon™ Graphics
of CPU Cores 6
of Threads 12
MEMORY

32GB DDR4 2933MHz2 x DDR4 SO-DIMM Slots
2933 / 2667 / 2400 / 2133
non-ECC, un-buffered memory
Max. system memory: 64GB
GRAPHICS
integrated AMD Radeon™ ZEN 3™
LAN

Gigabit LAN
Realtek RTL8111GR
STORAGE

1TB M.2 SAMSUNG™ 980PCIe®3.0 NVMe® SSD 1TB
(up to 3,500/3,000MB/s)1 x SATA3 6.0 Gb/s Connector, supports NCQ, AHCI 1 x Ultra M.2 Socket
OPERATING SYSTEM SUPPORT
MICROSOFT WINDOWS 10, 11 -64bit | Linux versions